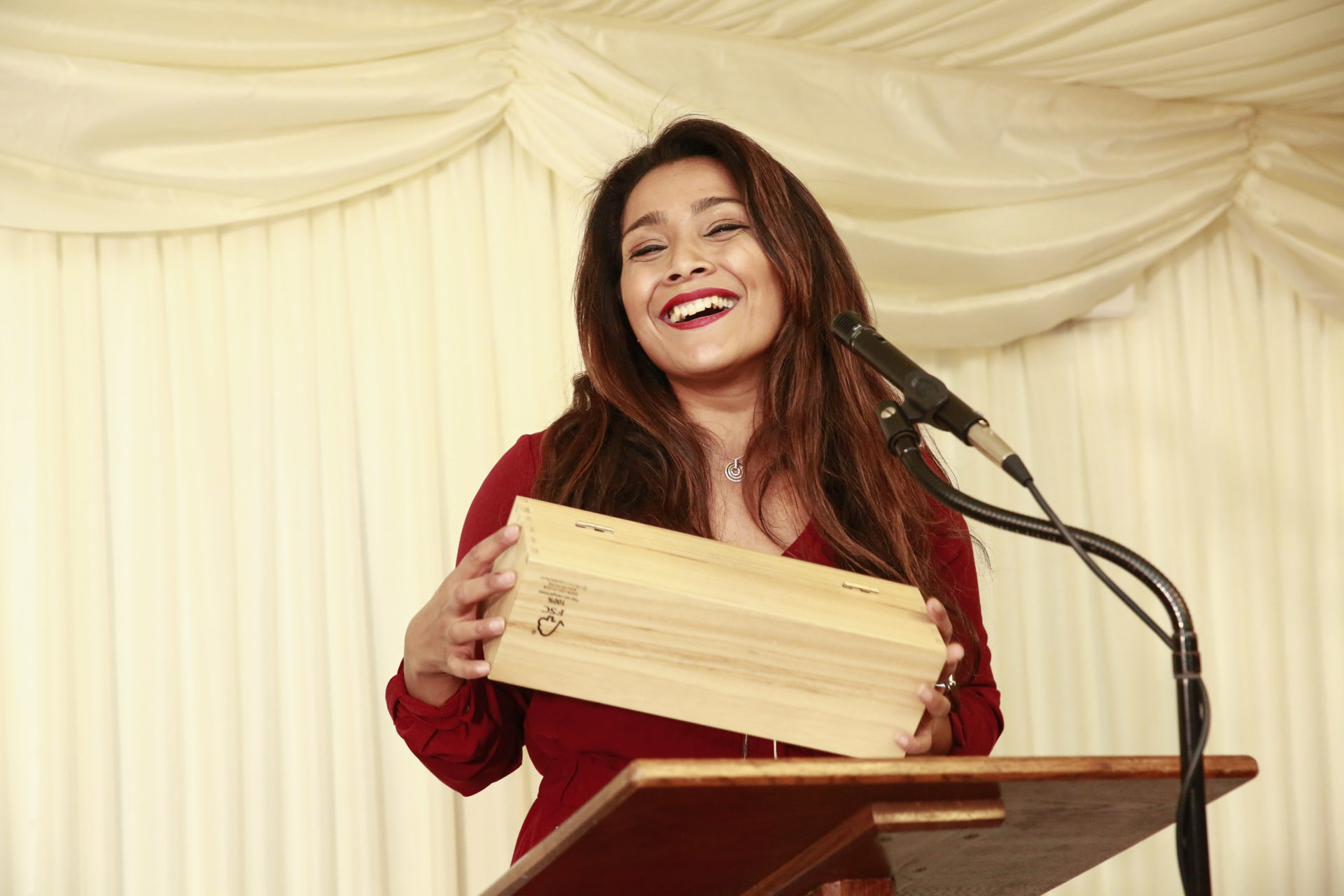 Shining a spotlight on BAME female executives, entrepreneurs, scientists, creatives, activists and organisations run by women, winners in The Baton Awards 2018 celebrating BAME women of past, present and future were announced at The Houses of Parliament on Thursday, November 29th. The Baton Awards 2018 was designed not only to inspire BAME women, by celebrating pioneers and innovators, but to actively activate change at a grassroots level and create a surge in the myriad of industries that aren't being accessed by the female BAME community. Winners received their Baton Award 2018, from one of the pioneering predecessors (torchbearers) in the field they succeeded in.
With more than 200 finalists, supporters and young people in attendance, the awards were announced in stunning location of The Terrace Pavilion overlooking the Thames river. After being formally introduced by event sponsor and supporter Lord Hastings of Scarisbrick CBE who opened the floor for Dawn Butler MP to deliver a breath-taking speech about the importance of celebrating BAME women.  The Baton Awards have been hailed as 'more than just glitz' with winners receiving ongoing mentoring from their BAME industry pioneer.
After hundreds of nominations from all over the world were submitted to the awards this year for consideration in categories including Entrepreneur of the Year, Third Sector of the Year, Thought Leader of the Year, STEM trailblazer of the Year among others. Winners were chosen by more than 30 pioneering judges specialized judging committees to determine the winning Award placements.
The Winners can be viewed here: www.thebatonawards.com
The next generation were a focal point of the event, with The Baton Awards giving complimentary tickets to young people to be inspired. The event raised more than £1800 for children's Domestic Abuse charity strength with in me foundation (S.W.I.M) 1165152; a non-profit organization, providing comprehensive intervention in response to the prevalence of Domestic Abuse among young girls and women. The event took place during the 16 days of action campaign, designed to fall specifically on November 29th which was International Women Human Rights Defenders Day, which focuses on the work of women who defend the human rights of women and girls. For more information, visit www.swim-dv.org