Putting the spotlight firmly on BAME women from the

Past, Present and Future…
The Baton Awards is the platform for recognising BAME women in Britain. The awards will Celebrate BAME women of Past, Present and Future by acknowledging Britain's BAME pathfinders and inspiring future pioneers across diverse sectors.
The inaugural Baton Awards will simultaneously acknowledge the U.K's BAME female achievers whilst honouring the role models whom have made their achievements possible by paving the way. These awards will celebrate progress and recognise BAME women from diverse communities in the U.K who demonstrate outstanding achievements. The evening will raise funds for children's charity, Strength With In Me Foundation (S.W.I.M); the children's Domestic Abuse charity that works toward building a generation of empowered females by educating them about healthy and toxic relationships.
'Recent campaigns such as #MeToo have shown us that change is happening…. But it's a slow process. Unfortunately, as BAME women, this process is even slower. As a collective, we have to constantly push it and move it forward. 'We have to stand together from every corner of the planet and empower one another's efforts in a bid to show the world what we are made of.' Founder, Dr Diahanne Rhiney BCAe.
2018 is being hailed 'The Year of The Woman' and this is the circle of progress that The Baton Awards 2018 is based firmly upon.
Dr Diahanne Rhiney BCAe is an award-winning global empowerment ambassador and Diversity Marketing pioneer who has made an immeasurable impact, steadfastly establish an award-winning reputation in PR as the first to specialise in diversity marketing and race relations almost 30-years ago. Diahanne is an award-winning agent of change with a clear and driven purpose to promote self-esteem as a tool for female empowerment. Her experience in women's psychology and self-belief centred healing, is based firmly on identity, empowerment, inclusion and the inner-self.
Having travelled the world in her mission to empower women all over the globe, studied extensively, and consistently implemented her method for female empowerment; Diahanne developed You-Ology as an accessible and applicable method for change. Her book, 'All About Me', is an on-time, real-talk self-improvement book which bypasses the fluff to offer empowerment as a practical and applicable method for change.
The Natwest Every Woman Award winner has recently been awarded a British Citizen Award for her positive contribution to Britain.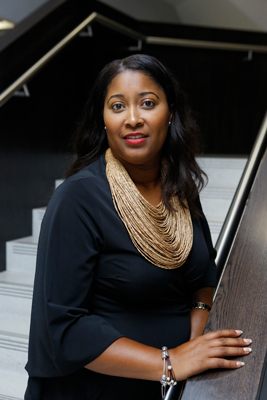 Key Dates
October – Black History Month
12th October – Adjudication Panel select shortlisted candidates
25th October – Launch and Shortlist Event, Houses of Parliament
29th November – The Baton Awards Ceremony
GET TICKETS