Congratulations to winners of the 2018 Baton Awards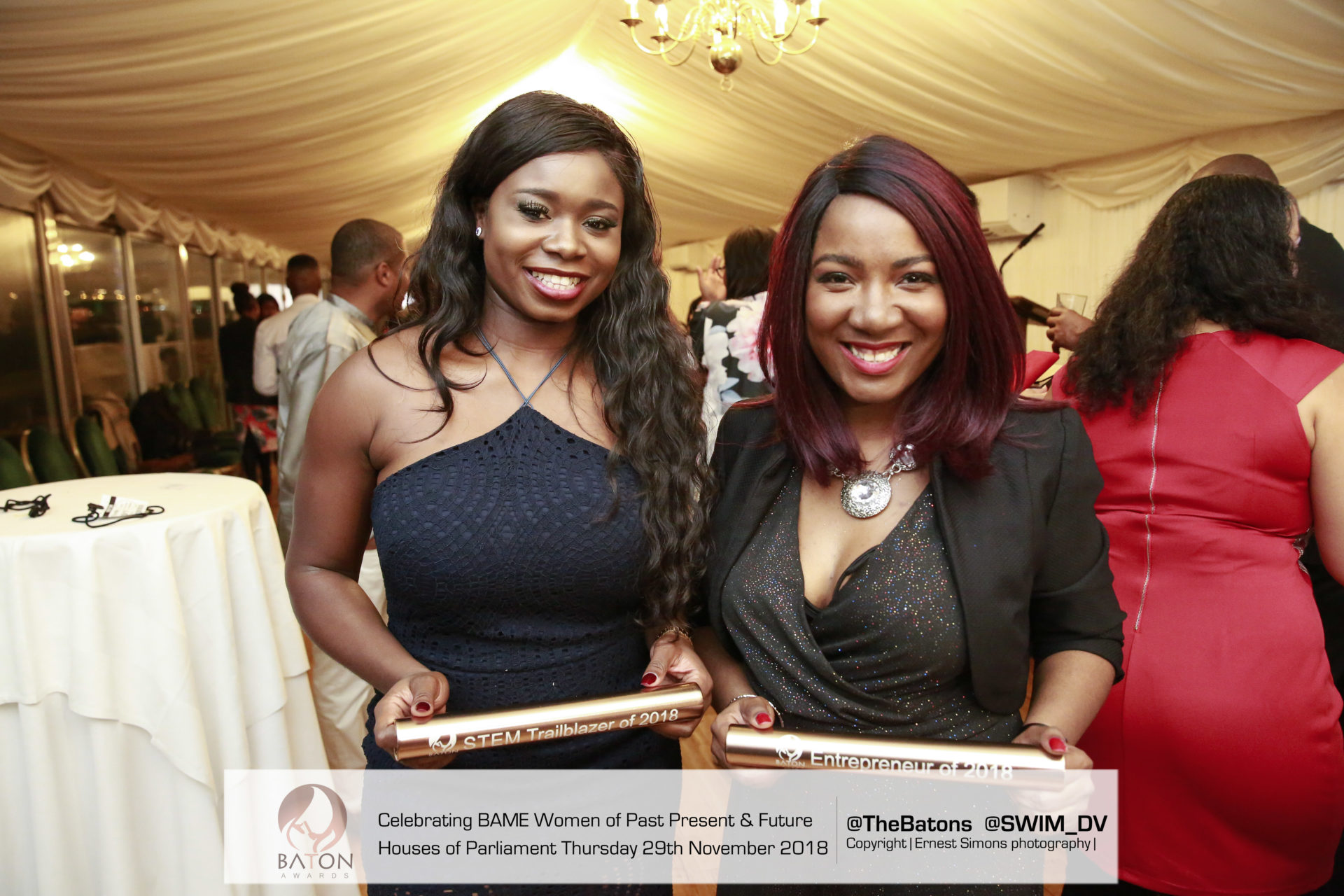 Third Sector of The Year 2018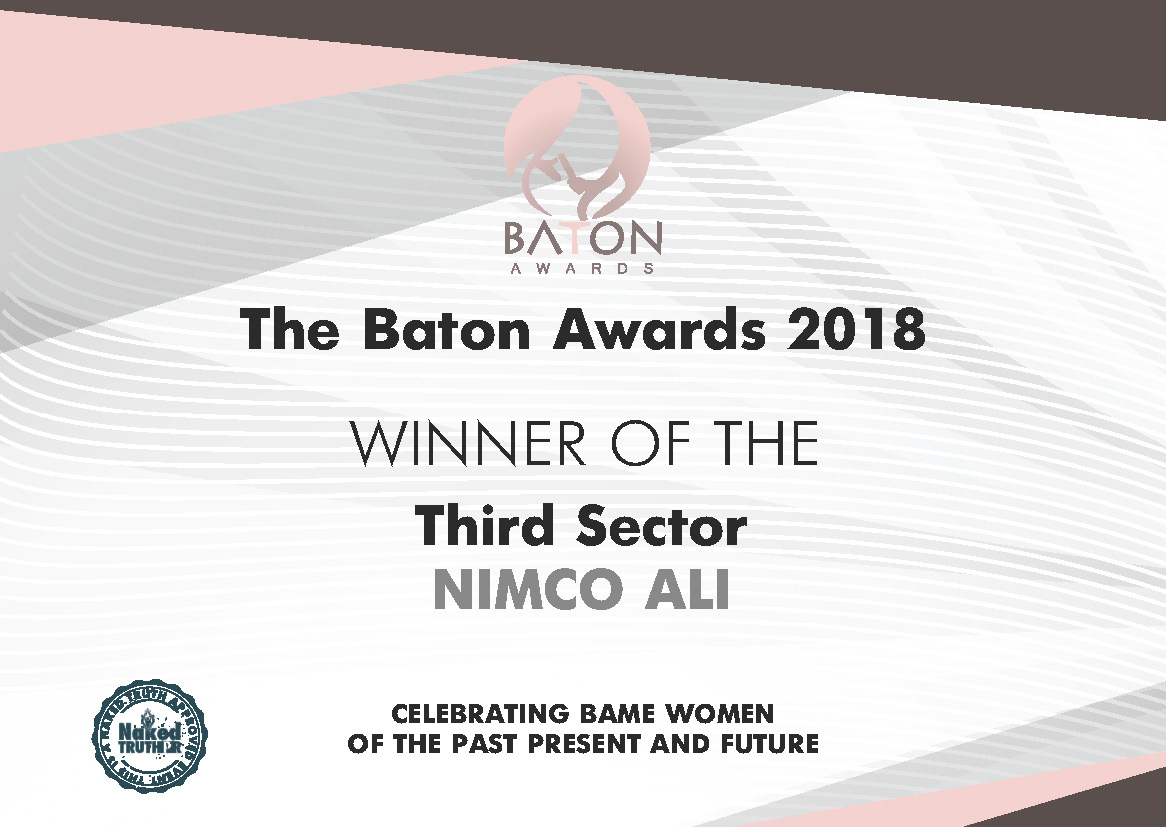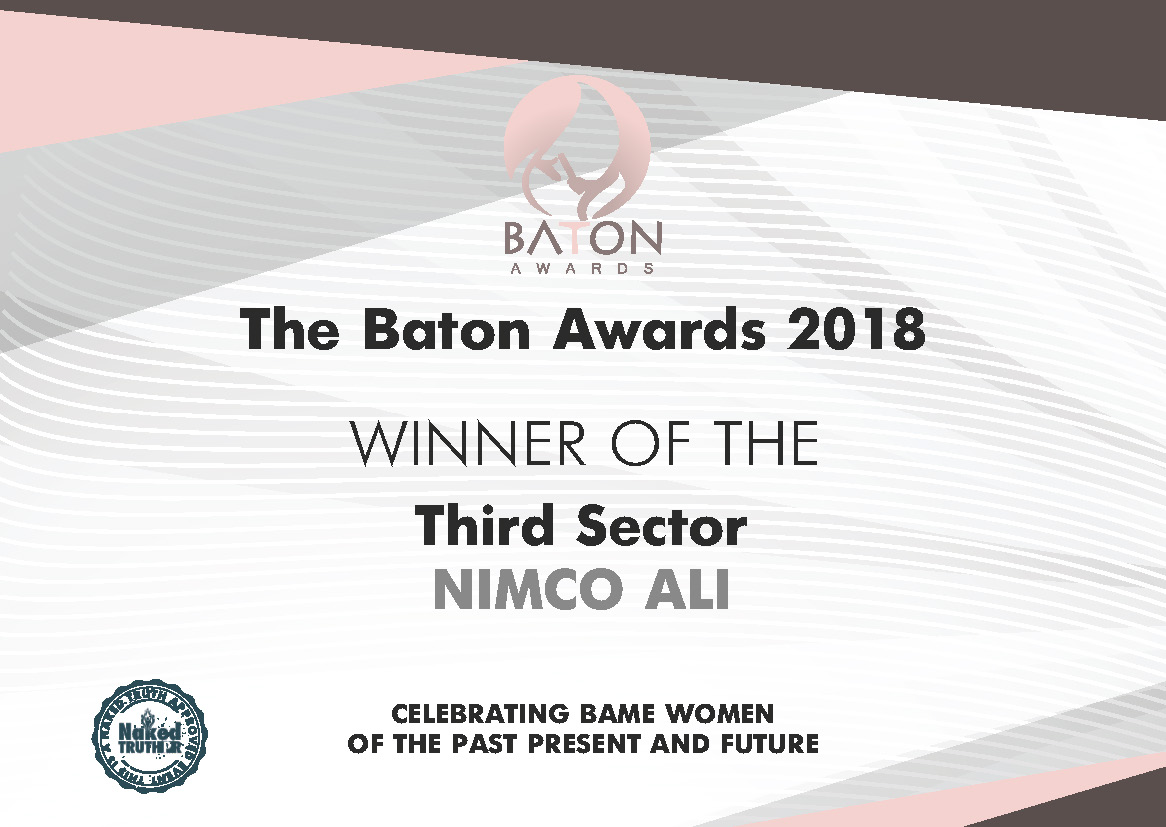 Nimco Ali
Nimco is a British Somali feminist and social activist. She is co-founder and director of Daughters of Eve, a survivor-led organisation which has helped to transform the approach to ending female genital mutilation (FGM). In 2014, she was awarded Red Magazine's Woman of the Year award, and also placed at No 6 on the Woman's Hour Power List.
An FGM survivor at aged 7, Nimco was voted in by the women she has helped and saved.
Entrepreneur of The Year 2018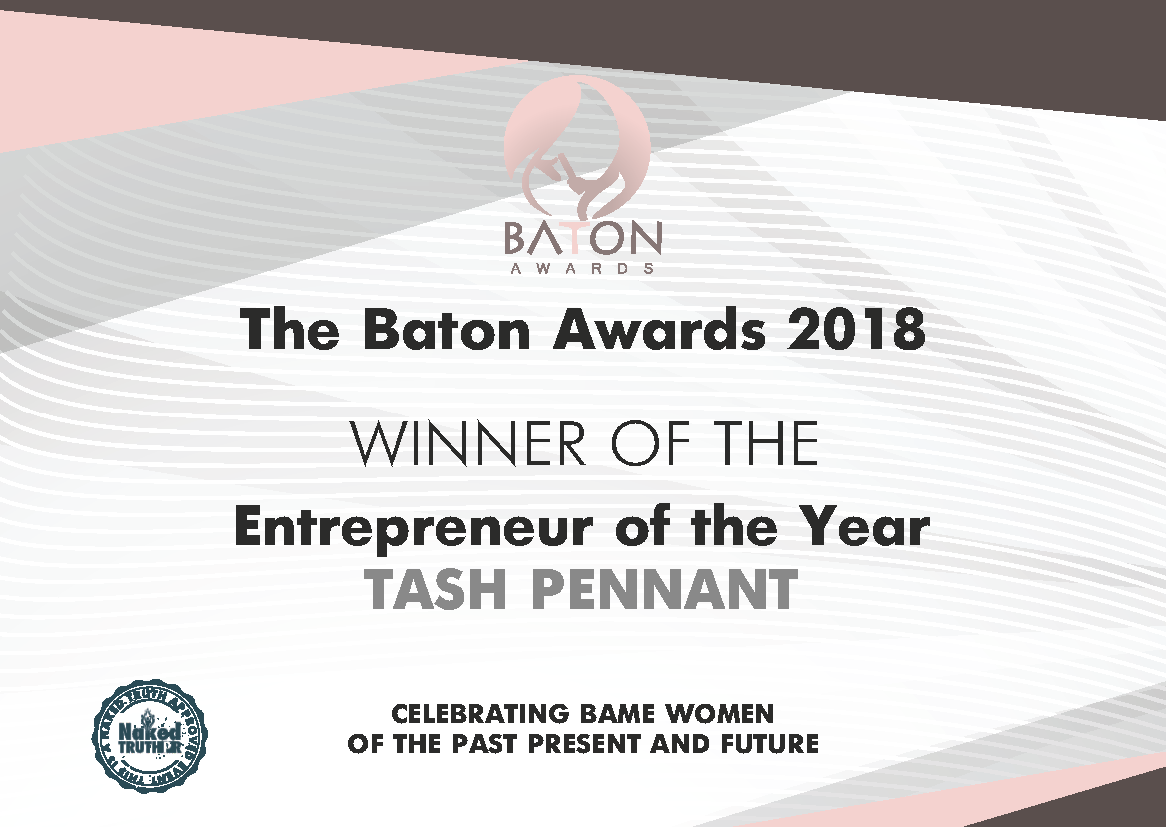 Tash Pennant
Tash Pennant is the founder of Tash Pennant Consultancy. She is an award- winning communications and leadership consultant specialising in internal communications and employee engagement. Her work spans a range of sectors and range of organisations with significant impact within the UK.
Most recently, Tash has been profiled by the #ShesTheBoss campaign and Precious Online. She was also nominated for a WeAreTheCity Award too.
Creative Industry Award 2018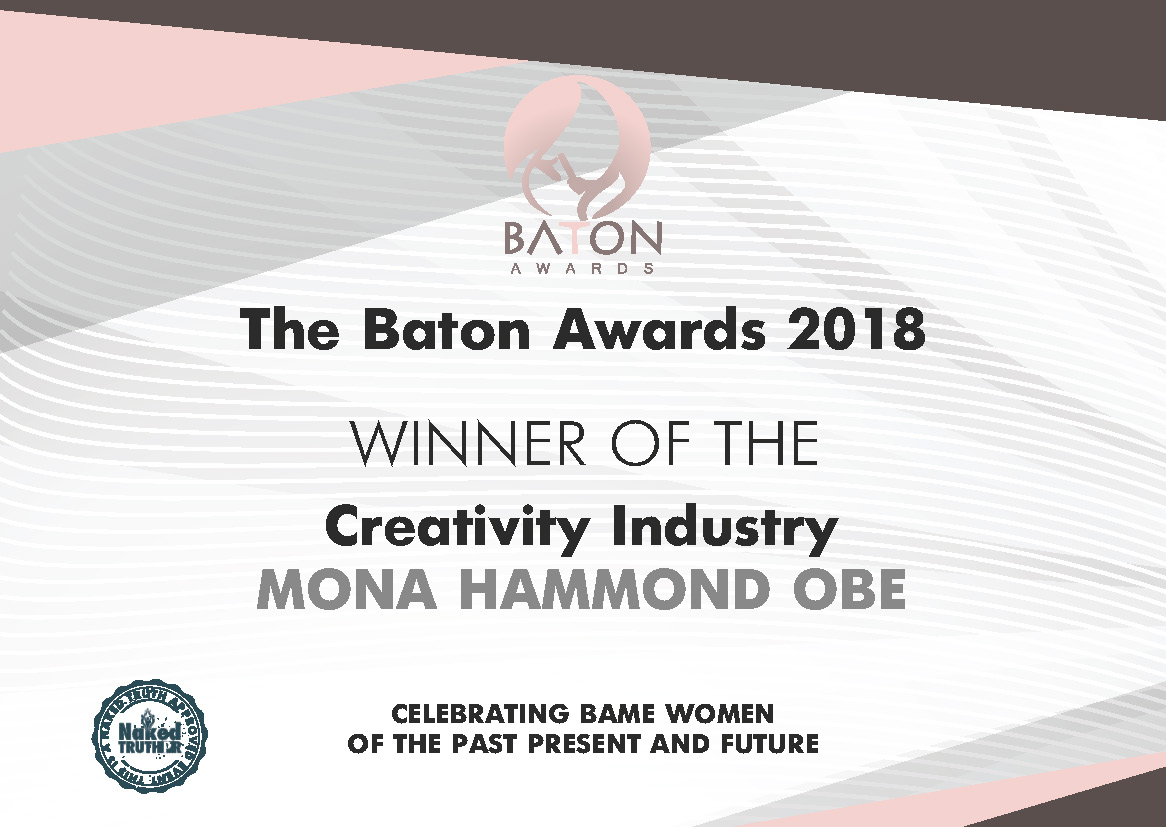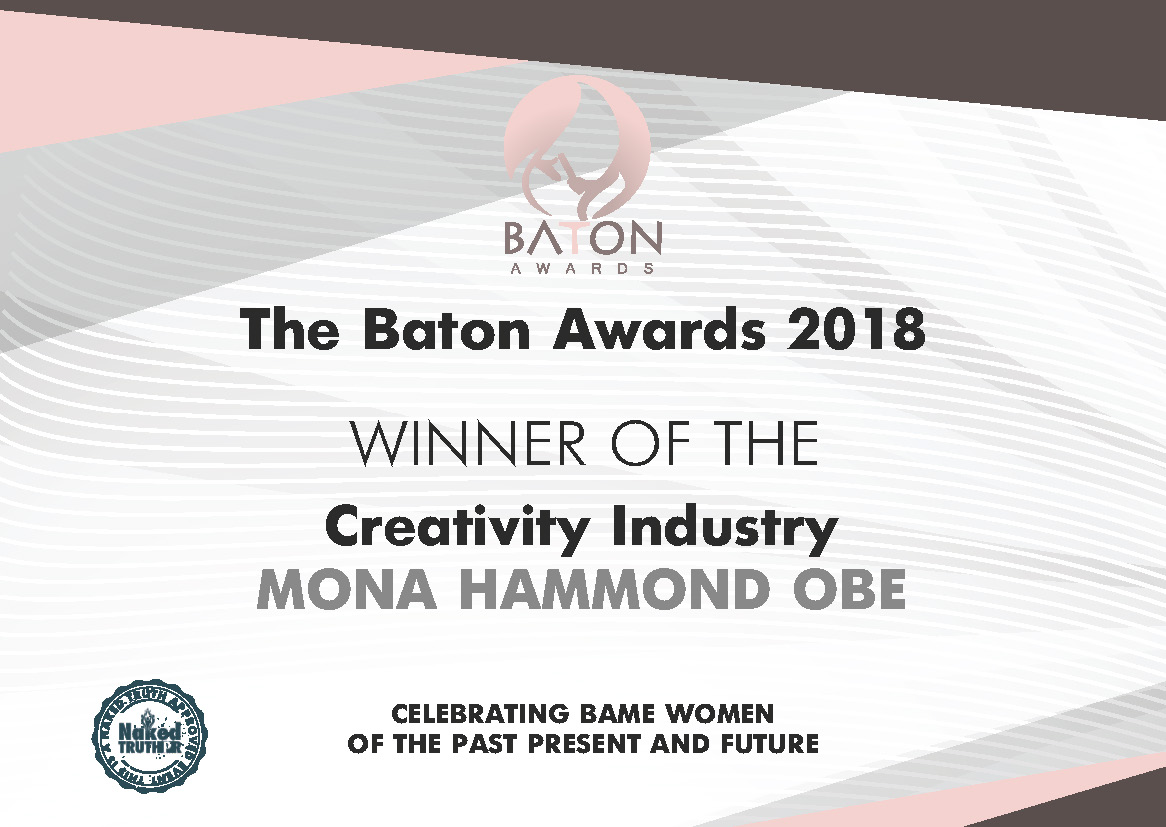 Mona Hammond OBE
Mona Hammond, OBE is a true pioneer who has graced our television screens for more than five decades. AJamaican actress of Chinese descent and co-founder of the Talawa Theatre Company, Mona has had a long and distinguished stage career. She is best known for her work on British television, which has included various roles in sitcoms and playing Blossom Jackson in the BBC soap opera EastEnders.
She was made an OBE in the 2005 Queen's Birthday Honours List for her services to drama. In 2018, Hammond was awarded the Women of the World Lifetime Achievement Award for her long and distinguished theatre career, and for championing black British actors with Talawa Theatre Company.
Sportswoman of The Year 2018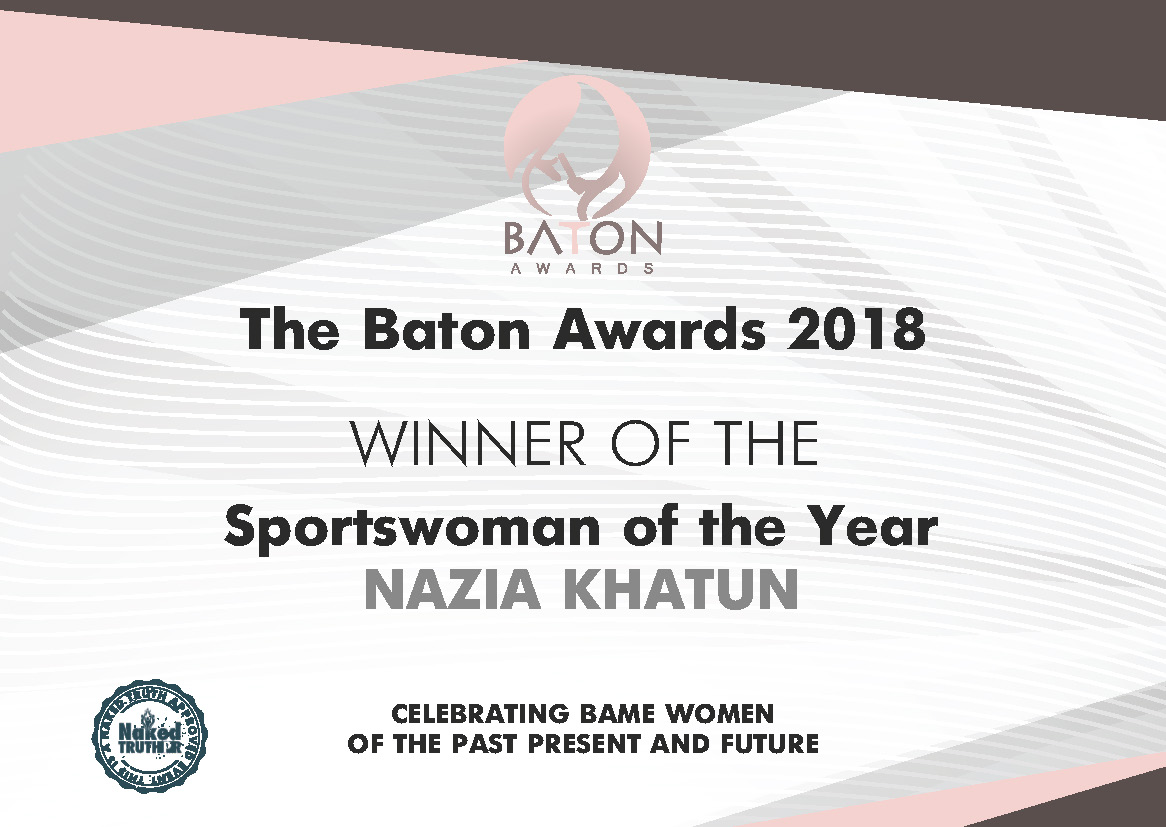 Nazia Khatun
A British Bangladeshi Muslim female, her specialisms are in Mind & Body Transformations. As a former boxer Nazia suffered from bulimia and anorexia and she has since worked to address some of the major issues that young South Asian females face when trying to create a healthier lifestyle and maintaining it.
Political Figure of The Year 2018
Temi Mwale
Temi Mwale is a social entrepreneur, educator and campaigner. She is the founding director of The 4Front Project, a youth-led social enterprise on a mission to empower young people and communities to live free from violence. Driven by the tragic death of her close friend, Marvin Henry, she set about starting a truly youth led initiative where young people affected by serious violence can get support and be at the forefront of change in their local communities.
 At just 23-years-old, she has already received a Cosmopolitan magazine 'Ultimate Women Award' and the Prime Minister's Points of Light Award, in addition to being named IARS Peacemeaker of the Year.
STEM Trailblazer of The Year 2018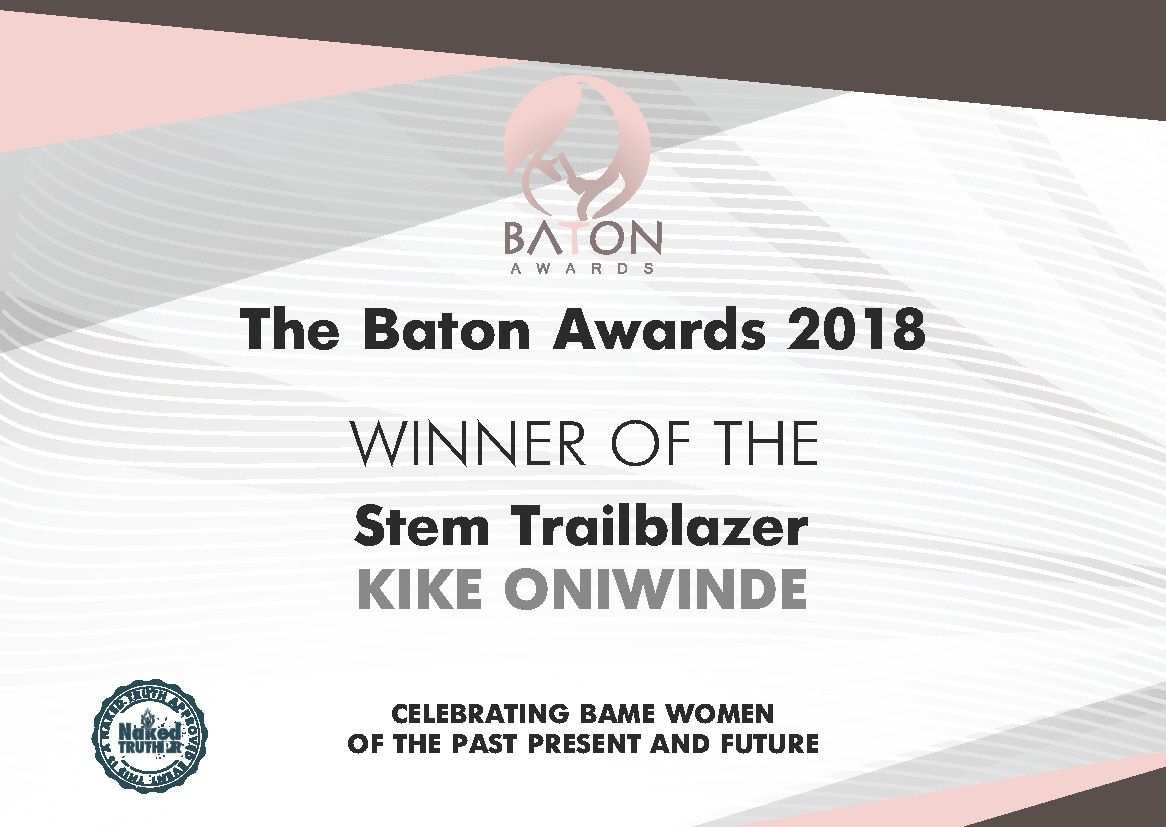 Kike Oniwinde
A 25-year-old Founder and CEO of BYP Network, the platform that connects black young professionals with each other and corporations. She launched an app with over 7000 downloads and has hosted over 2000 professionals in Events.
She is also a World Economic Forum Global Shaper and has ambitions of changing the world.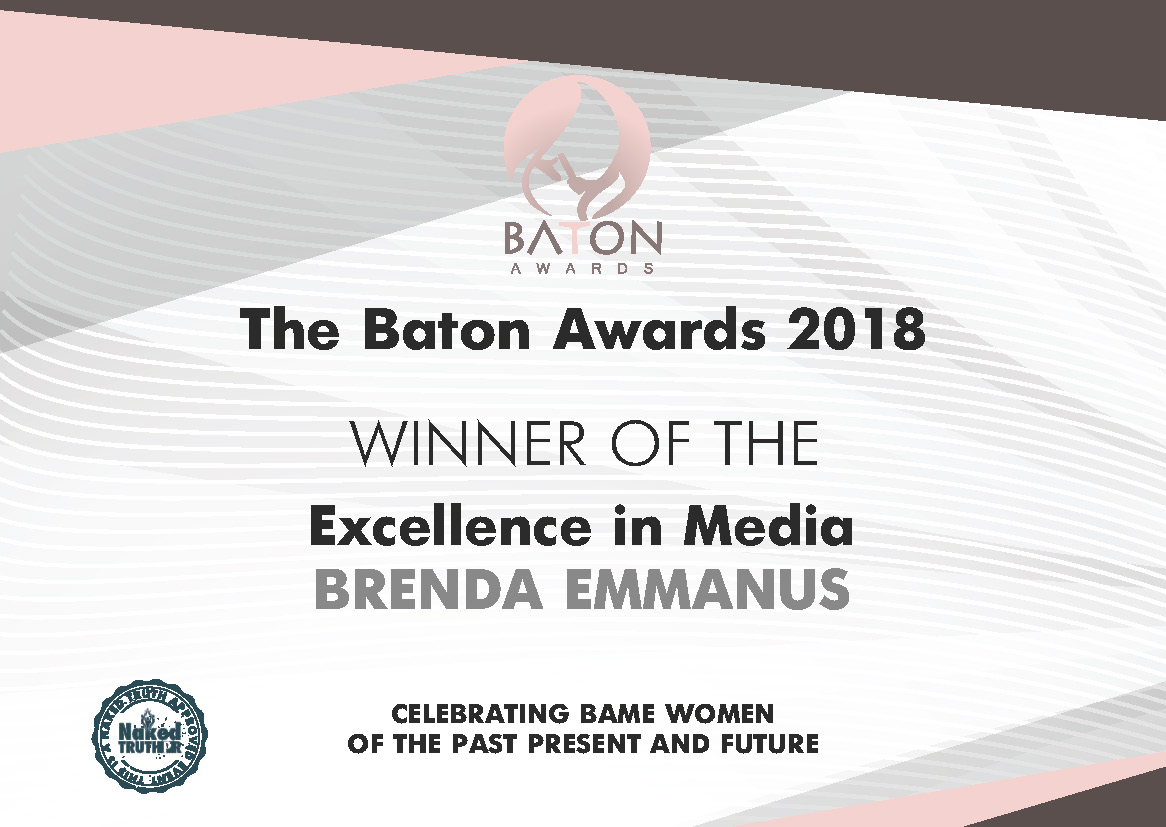 Brenda Emmanus
Brenda is BBC London News' Art, Culture and Entertainment Correspondent – a role which allows her to combine creativity and journalism across television, radio and on-line output. Most recently she has presented Charles I: Treasures Reunited and Whoever Heard of a Black Artist – both for BBC Two.
Previously an Arts and Features Editor for The Voice Newspaper, Brenda has also edited a specially commissioned magazine for International Women's Month. She has also had several short stories published and as a freelancer wrote feature articles for Luxure, Pride, Cosmopolitan and Caribbean Eye magazines, as well as The Observer and New Nation newspapers.
Thought Leader of the Year 2018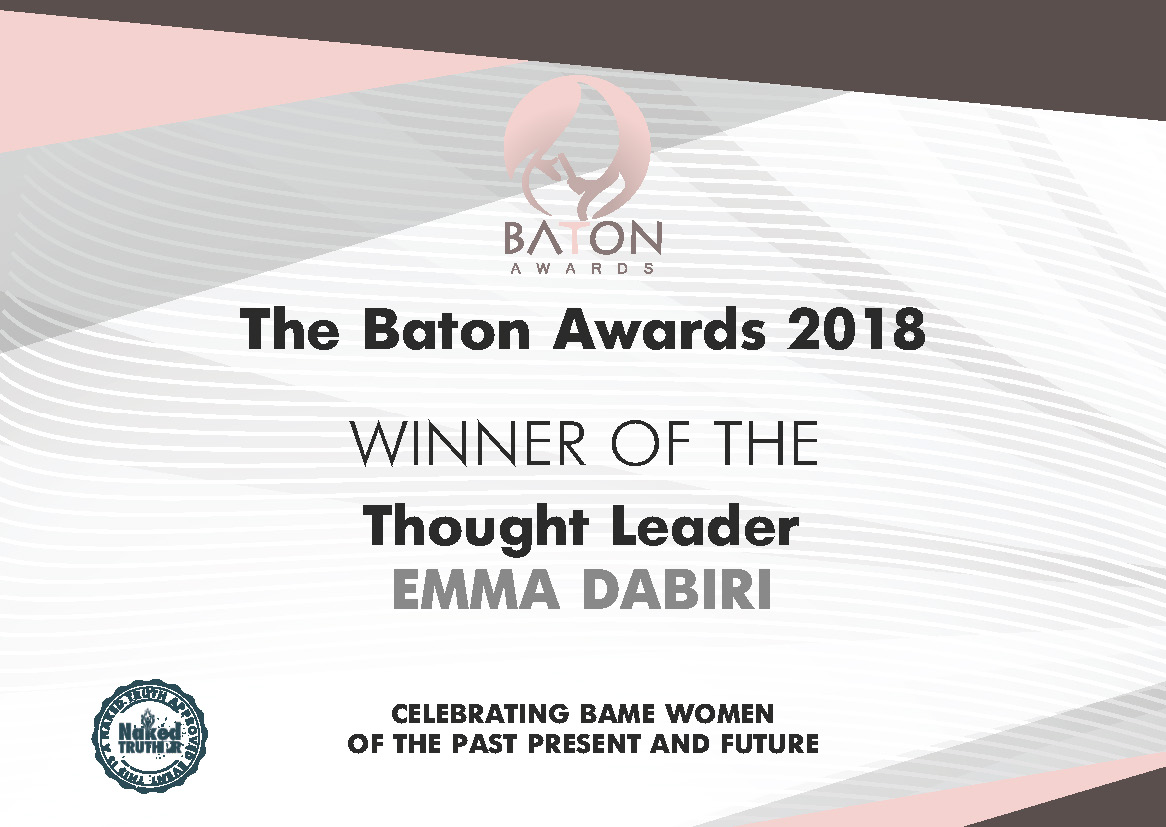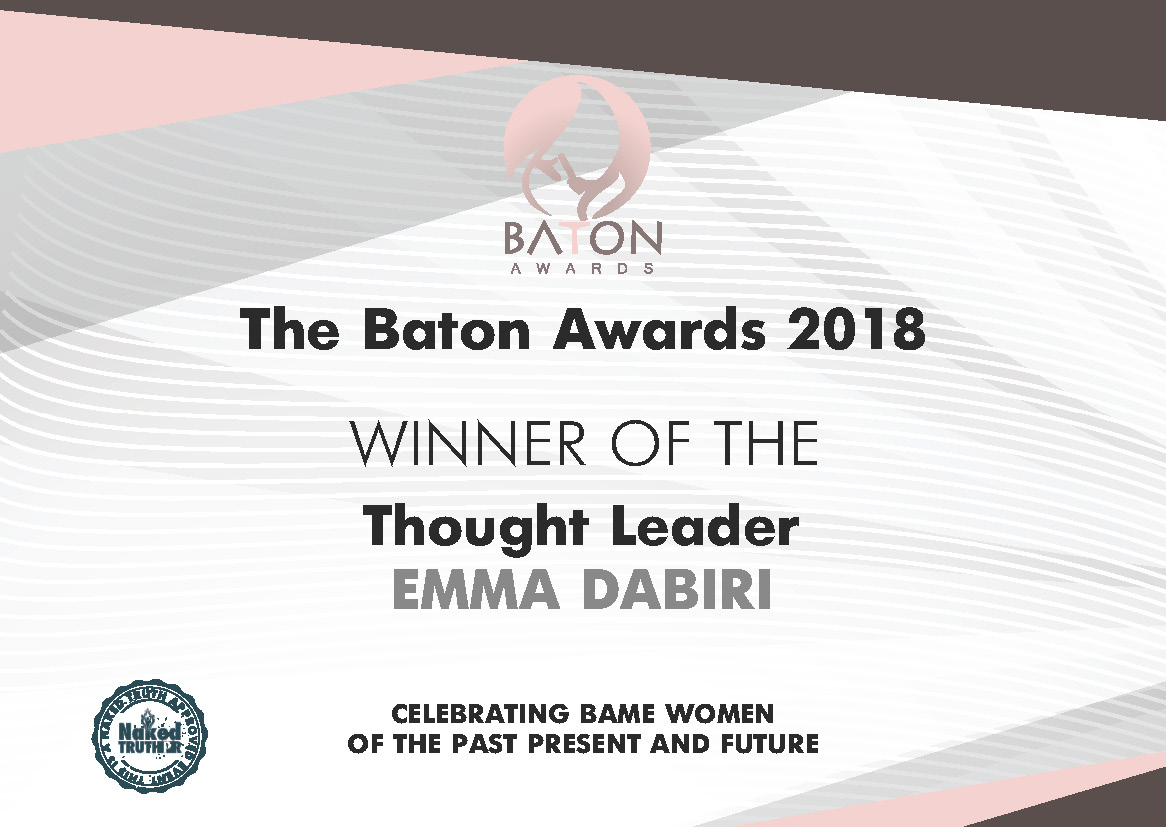 Emma Dabiri
Listed as one of the bbc's broadcasting stars of the future 2017.
Emma Dabiri is an Irish-Nigerian academic, writer, and broadcaster. She is currently a teaching fellow at the School of Oriental and African Studies in London and is working on her first book. Emma has previously presented Back in Time for Brixton and the Back in Time Confectioners series (BBC Two), Is Love Racist? (Channel 4. She currently co-presents Britain's Lost Masterpieces (BBC4). On radio she has hosted BBC Radio 4's Saturday Review and Front Row and her first Radio 4 documentary Journeys in Afrofuturism first aired in June 2018.
International Woman of The Year 2018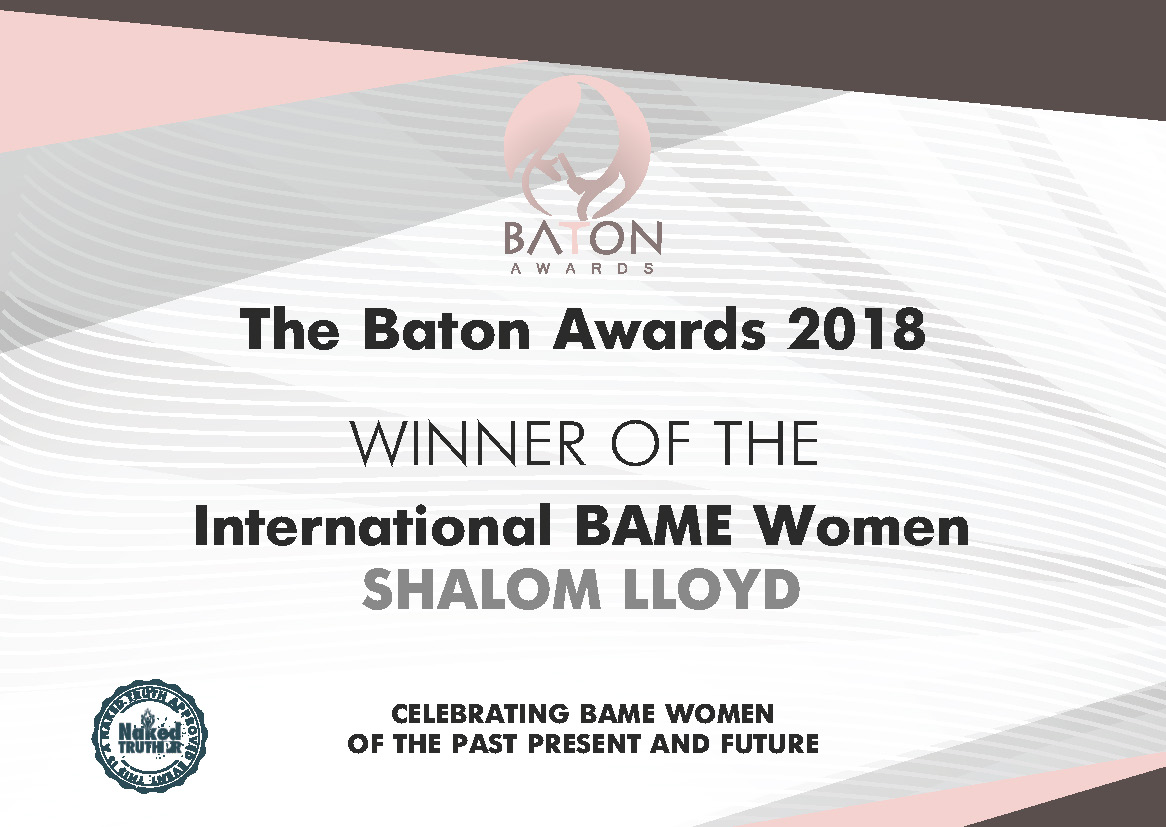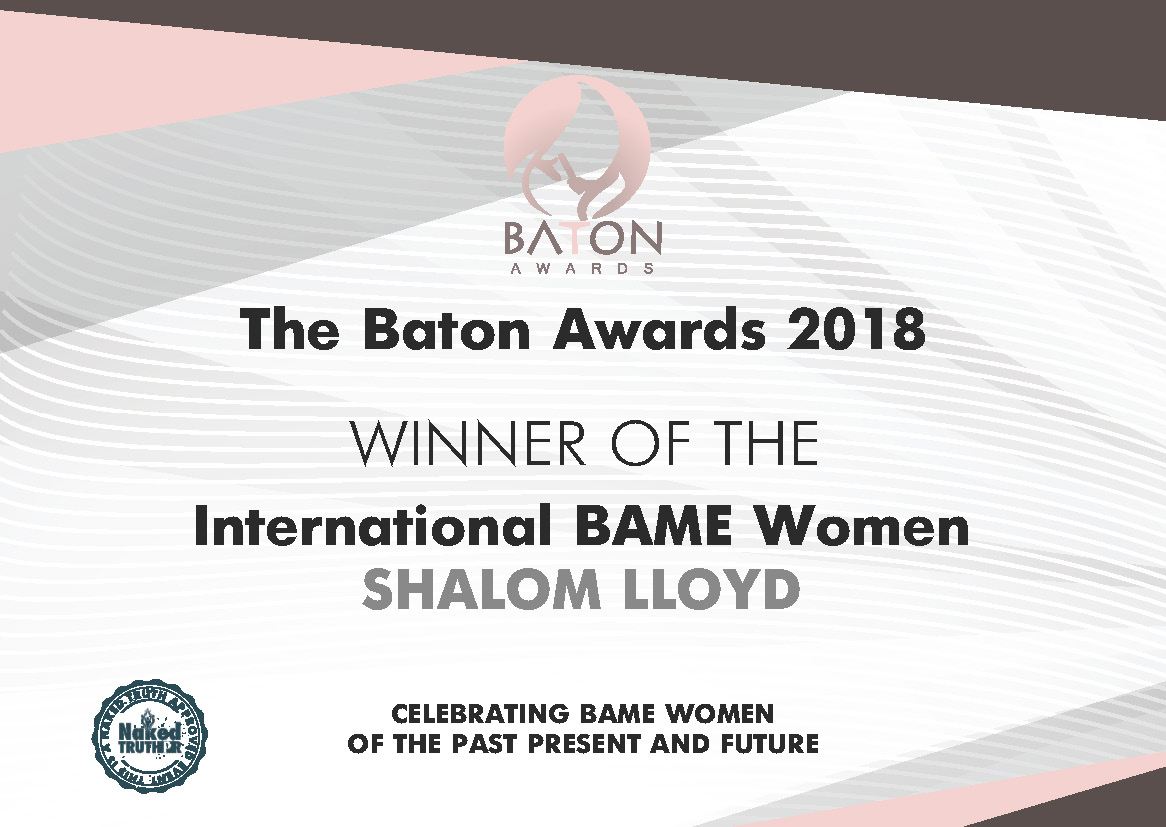 Shalom Lloyd
Shalom is Accomplished in the corporate world as a global leader and entrepreneur. A commonwealth champion who promotes ethical products via her company 'Naturally Tribal Skincare' sourced from African women to provide them with sustainable incomes.
She is an award-winning global STEM Ambassador focused of strategy, leadership and connecting with the right people to the right opportunities, doing this by continuously challenging the status quo, with integrity, passion and fairness.
Professional Services Award 2018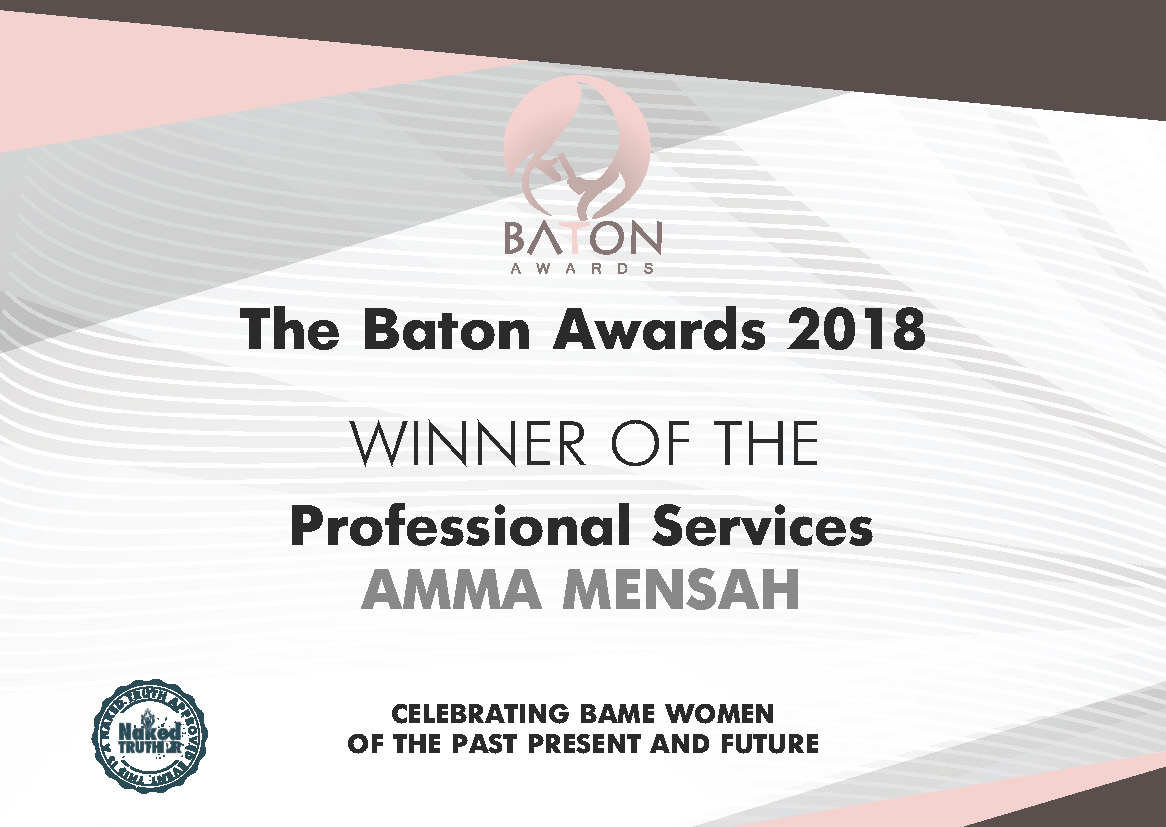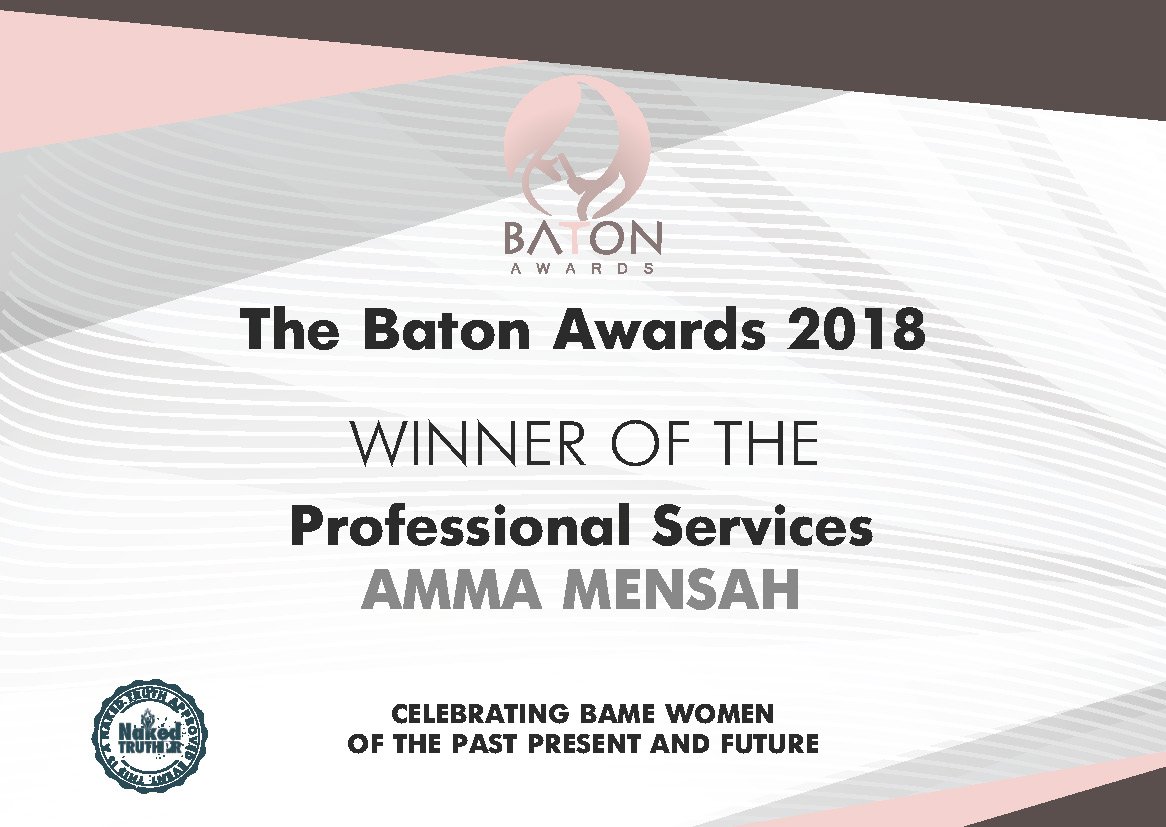 Amma Mensah
Through her work as founder and executive director of Beyond the Classroom (BTC), Amma provides leadership-skills, mentoring and work experience opportunities to girls as young as 11.  BTC's Girlhood to Womanhood programme is unlocking a well-equipped pipeline of diverse talent, enriched by the resilience and determination forged through difficult life circumstances.
Amma, is an exceptional individual with not just the skills to engage and develop young people but also to inspire them to achieve greater things. Her work with young women from inner London is a joy to behold and Amma's own energy and determination show through in all her enterprises.
Lord Hastings Integrity Award 2018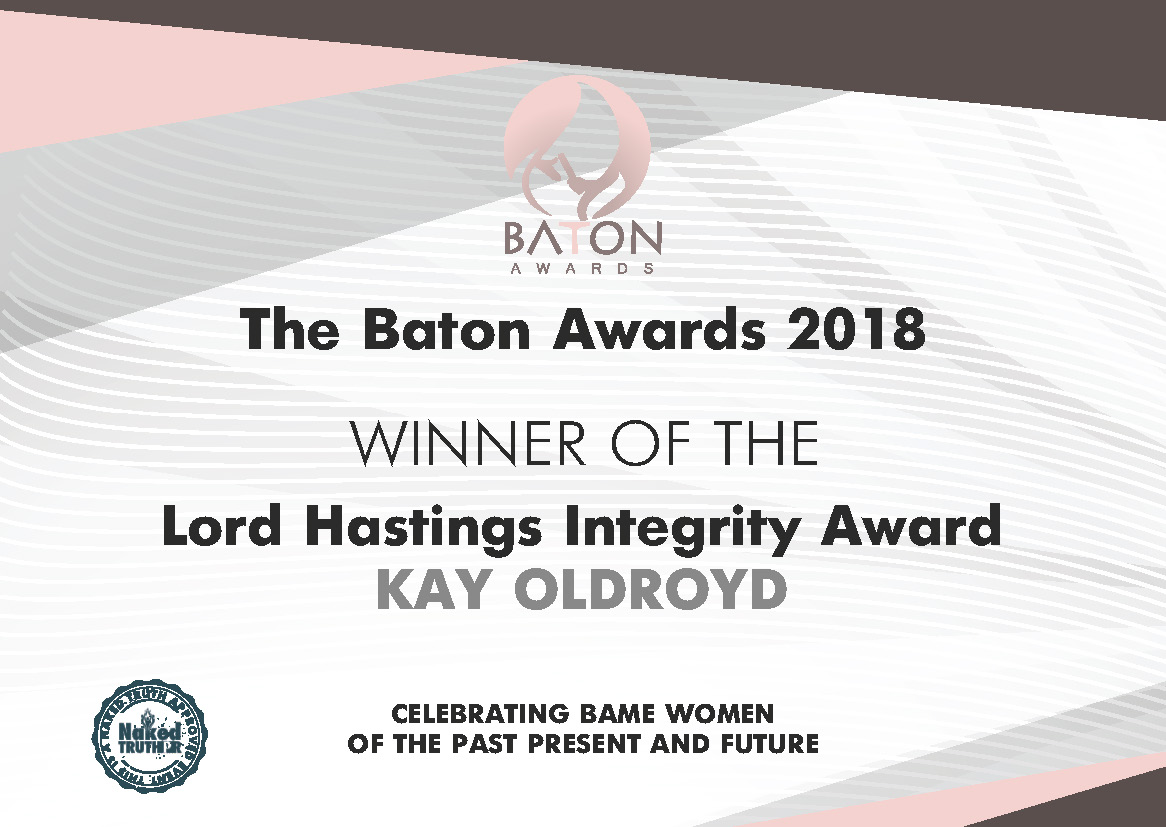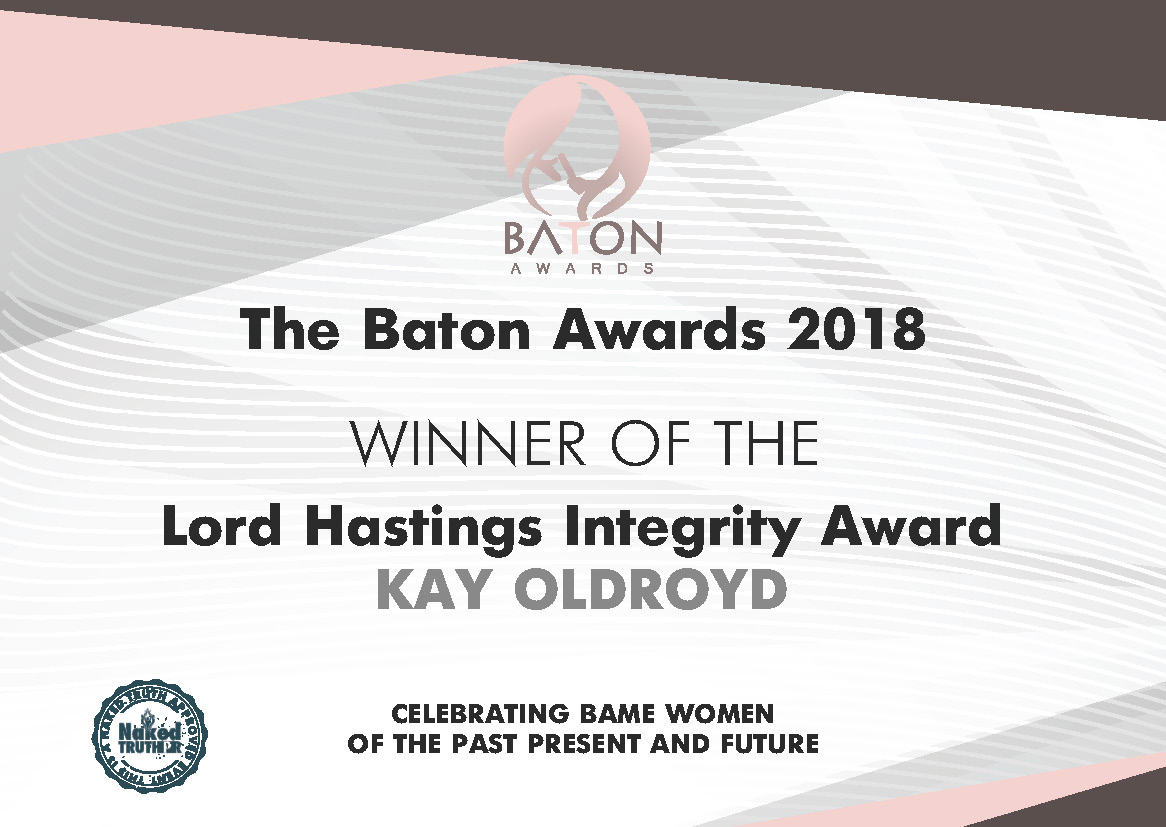 Kay Oldroyd
For 10 years Kay has been an advocate for the positive promotion of young people which  she demonstrates through the on-going work she delivers  through BYA Awards which is an annual celebration that publicises the excellent achievements of Black Youth within the UK and the impact they have within the country.
Against All Odds Award 2018
(Batons Founder Award)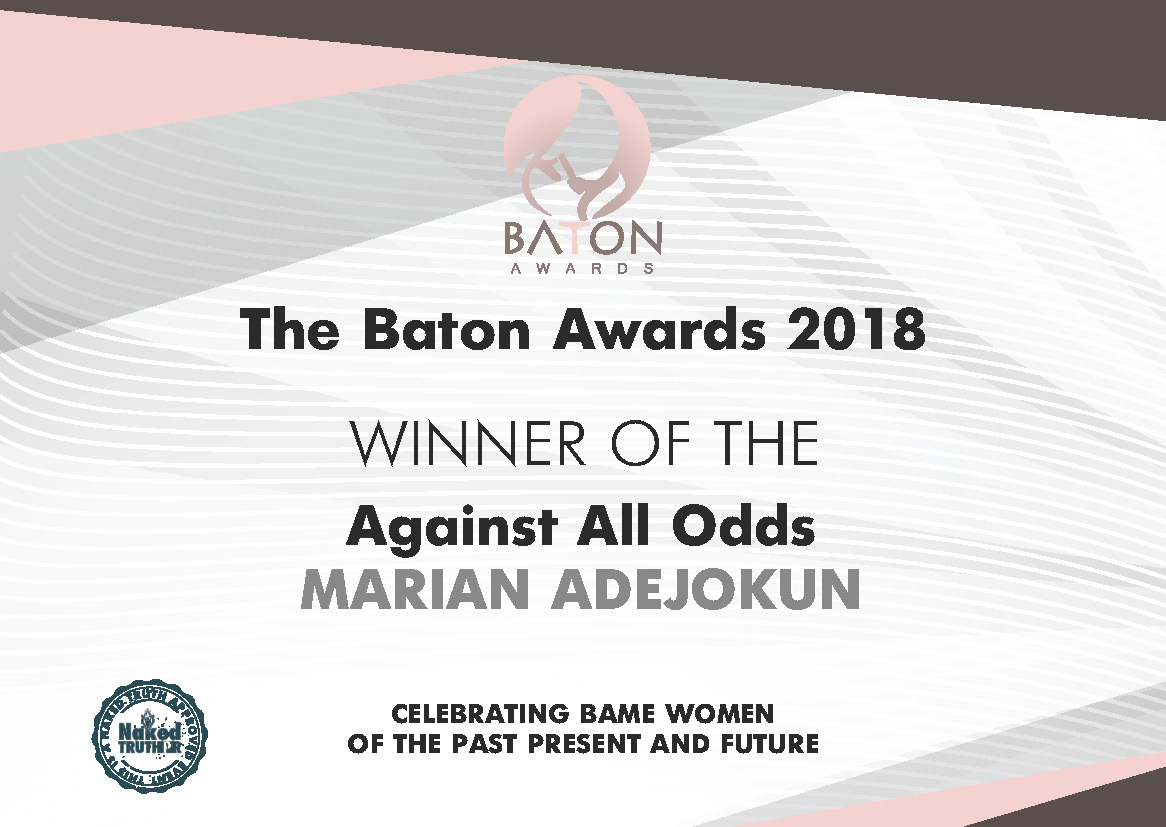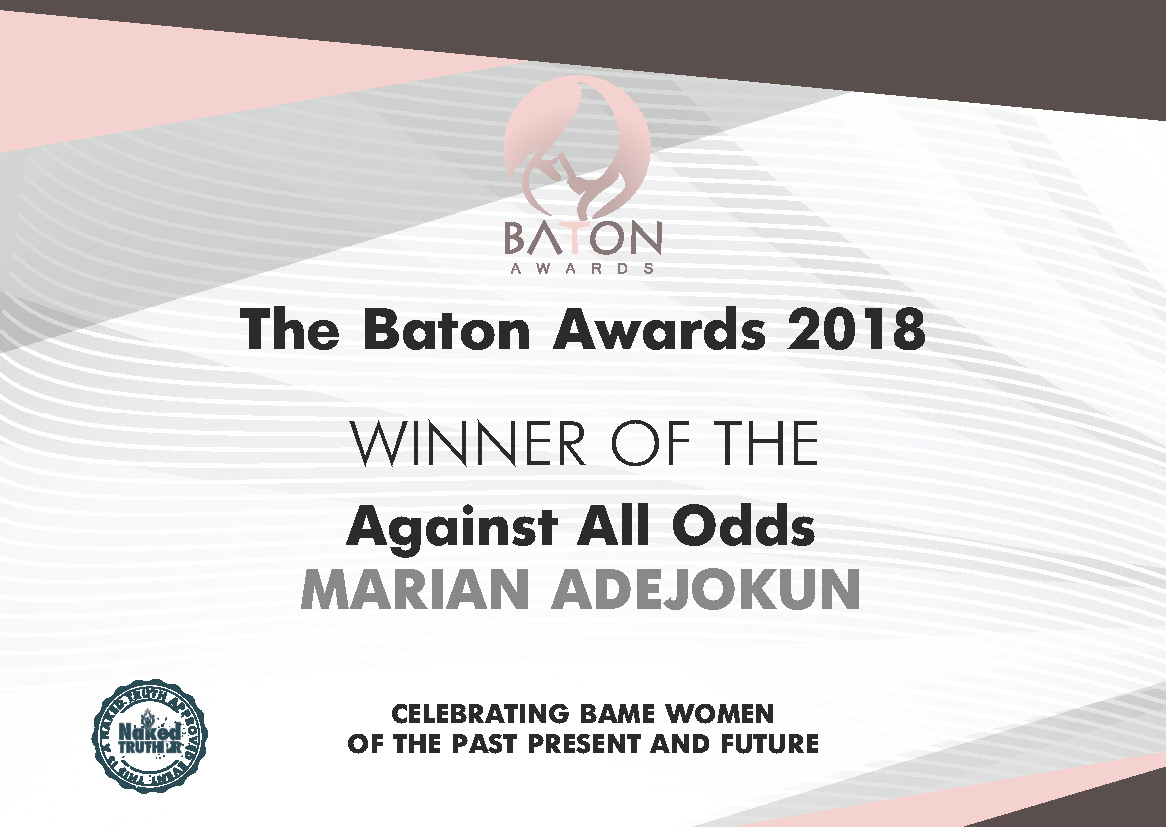 Marian Adejokun
Born and raised in Atlanta, Georgia, Marian Is passionate about empowering youths worldwide, and impacting young lives. In 2011, she suffered a rare allergic reaction to eye drops which caused her skin to peel off and she was in a coma for a month. Despite the odds, Marian pulled through and has gone on to inspire thousands since.